Wheatley Village Archive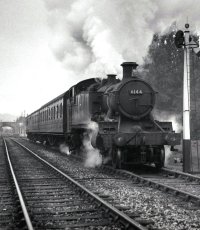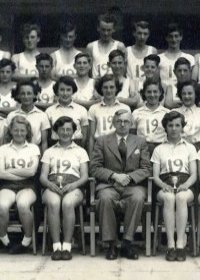 Welcome
Welcome to the new Wheatley Village Archive website. This Archive started in 2003 as an initiative of the History Group within the Wheatley Society in a small room above the entrance to the Merry Bells village hall thanks to a generous subsidy by Wheatley Parish Council. All the archives were carefully catalogued and filed in neatly indexed boxes in a database that now has some 2,300 records.
The initiative to digitise the archive started in 2018 and is expected to be largely complete by the end of 2019. This is making the records in the archive much more accessible to past and present inhabitants of Wheatley, whose records these are. It is hoped that this will encourage others to add any records which we do not already have. You do not need to part with your originals – either come into the Archive room when it is open or contact Michael Heaton at michael@wheatleyarchive.org.uk. who will arrange to scan your original in the archive room or at his home in the High Street.
Visits to the archive room are very welcome. It is on the first floor of the village hall at The Merry Bells, 89 High Street, Wheatley, Oxford OX33 1XP. At present it is open to the public on Thursday afternoons between 2 – 5pm, and on the last Saturday morning in the month from 10 – Noon. Disabled access is through the library. However, it can also be made available at other times by contacting one of the volunteers at info@wheatleyarchive.org.uk.
What is in the Archive?
Wheatley Village Archive contains information, photographs, maps and artefacts relating to the history of the village, its schools and churches, Wheatley people, their family trees, trades and occupations, and Wheatley events. Together they provide a valuable resource for people wanting to know more about life in the village in the past. These resources are available to anyone living in the village, or people living further away, who want to find out about the village, their relatives and where they lived.
To use the archive records, click on 'Archive' on the menu; Wheatley men in WW1 'WW1 men' for details of men from Wheatley involved in the Great War; 'Genealogy' for family trees when available; and 'Publications' available from the Archives. The introduction page will tell you how to use these resources.
'History Site' on the menu will open articles and discussion papers of general historical interest about Wheatley and contributions to this forum would be most welcome. Other local contacts are listed under this menu item too.